Connection – Release – Empowerment
Each session has two interconnected parts: that of reflection / processing and that of breathing. The first session will last 2 hours, while the sessions that follow usually last about 1.5 to 2 hours.
In the first hour of the session, our goal is to bring to the surface any unconscious negative thoughts about ourselves and the world, while exploring their interaction with the senses and emotions that emerge in the body. Then we breathe consciously and connected, for about an hour, gaining deeper awareness and releasing the emotional, mental and physical energy that has been accumulated in our body.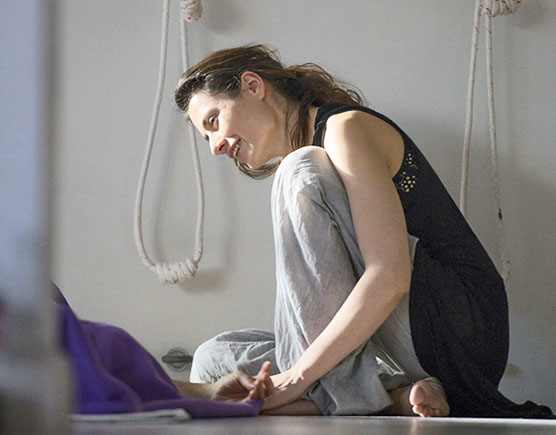 We learn to become familiar with what is emerging, constantly pendulating between fear and safety, with curiosity and compassion.
What to Expect from a Breathwork Session?
Every Breathwork session is different. Some of them can have a feeling of upliftment and well-being, others may activate some of our old traumas, and there may be some in which we will simply charge our system with plenty of energy. They are all wonderful!
On a physical level, toxins are eliminated, the nervous system is regulated and the immune system is strengthened, and on an emotional level, we experience the deeper interaction of senses, emotions, unconscious thoughts and memories.
What might you experience in a session?
Physical sensations: numbness in the extremities due to change in oxygen carbon dioxide levels, cold or heat, dry mouth, slight dizziness, tremor, familiar and new pains, fatigue or rejuvenation.
Emotions: intense anger, fear, terror, guilt, sadness, pain, joy, pleasure, spiritual uplift, connection, loss of control and joy, gratitude, forgiveness, love
Connection with a different level of consciousness
---
Breathing Circles
Experience the Conscious Connected Breathing Technique
Through the breath we can tap into past experiences, as they are stored in the body, release their blockages and have a taste of body, mind, emotion harmony. Those who participate in the Breathing Circles, leave serene, with bright faces and open hearts, noticeably elevated.
Breathing Circles consist of two parts. During the first part we explain the basic principles of the technique: how it works in relation to the release of traumas and what sensations you can experience in the body. In the second part, we support you into the breathing process, for about an hour.
Please wear comfortable and warm clothes, avoid tight underwear and have some water with you.
We start on time 🙂
---
The reservation via email is required and needs to include your name, a contact number and the date you are interested in.
Cost: By donation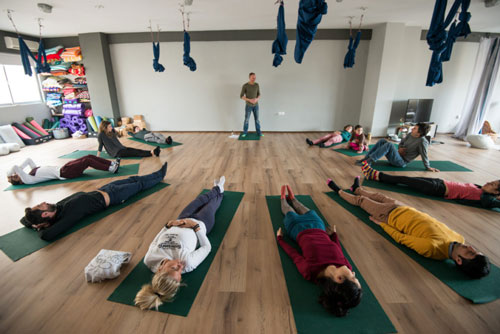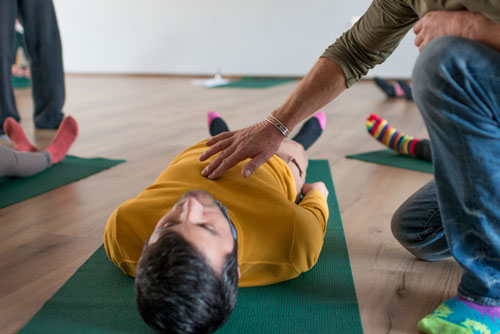 In view of our absolutely transforming, super life changing Level I Training, starting in April, we are running our free open meetings, our favorite way to experience our Sunday mornings. This time, we will also introduce some Wednesday Breathings and a little extra: some of the in person open meetings will be available for people who'd like to join us online!
In order to have the sense of safety needed to let go and fully enjoy the process, all participants must have a self-check with them, which will be done before entering the space. Also, those who wish, can wear their mask. The space will be adequately ventilated and we will be able to maintain our distances ????