Level I – 262 Hours (In Person)
In this level, participants will
learn the technique of conscious connected breathing
familiarise with their body sensations and emotions
release traumas, witness inner transformations and major breakthroughs
explore their limiting thoughts and beliefs
learn to hold the space to someone who is breathing
experience altered states of consciousness
stay comfortably present with stillness and silence
dare to show their vulnerability and within it find their power
Why join this training?
1
Accredited Certification
Pure Awareness Breathwork Training meets or exceeds the requirements of the leading international association with which it is connected: Global Professional Breathwork Alliance.
2
Monthly Supervisions
Level I is a high standard training. Supervisions are mandatory and planned in a way that support participants throughout the duration of their practice. These meetings are an extremely useful link between theory and practice, work as a thread to connect the breath family after the end of the training and a source of wisdom and great insight.
3
Unique Floating Experience
Hot Water Breathing is a trademark of the technique, and only in the Pure Awareness training, participants will get the chance to have a unique experience of breathwork in a hot water tank of zero gravity and of zero external stimulus
BONUS
This last stage is a priceless bonus because it gives you the opportunity:
to practice in group facilitation! We hold Breathing Circles throughout the year, and during these, you can join us in supporting people who come to experience breathwork for the first time. These meetings are a sweet taste of the "other side", of what it feels like to facilitate a group and witness transformation.
---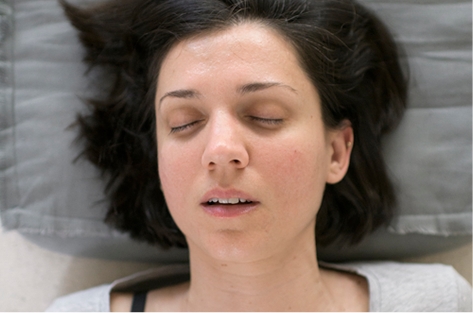 2024 PROGRAM – Athens
1st STAGE
Theory+Practice: 120 Hours
April: 6-7, 20-21
May: 11-12, 18-19, 25-26
June: 1-2
Time: 10.00 – 19.00
Location: Horos
2nd STAGE
Hot Water: 3 Hours (per person)
June: 3-7
Location: Cosmic Float
3rd STAGE
Cold Water: 12 Hours
June: 8-9
In the open sea
4th STAGE
Supervisions: 12 Hours online
20/8/24: 17.00-20.00
17/9/24: 17.00-20.00
22/10/24: 17.00-20.00
19/11/24: 17.00-20.00
---
INVESTMENT
Super Early Registration up until 15/6/23
1200€ + 24%VAT
Early Registration until 31/01/24:
1350€ + 24%VAT
Registration after 1/02/24:
1450€ + 24%VAT
Flexible payment options – 6 to 12 months
1st Stage: DRY BREATHWORK

The Dry Breathwork stage will have participants work on the spiritual elements of Earth and Air. In this first stage participants will familiarise themselves with:

a) the tools and concepts from the field of psychology, physiology and neurosci-ence that will construct the theoretical framework of the Pure Awareness Breath-work Training

b) their breath, as an integral, vital function of their physical body
as a tool to access unconscious thoughts and emotions and as a trauma re-lease mechanism
as a way to reach an altered state of consciousness, to increase their energy levels, to breath energy as well as air.

c) counselling techniques, games and exercises to help them work with themselves and their clients

d) 200 hours of hands-on experience in breathwork and coaching.

2nd Stage: HOT WATER BREATHWORK

The Hot Water Breathwork stage will have participants working on the element of Water.

In this advanced variation, the participants will experience a unique hot water session. Unlike any other breathwork training where all participants experience Hot Water Breathwork in a warm pool together, in this training participants will have the privilege of getting a private session in a float tank.

The float tank is uniquely constructed with the aim to provide a womb-like environment, in terms of temperature, gravity, noise level and sensory feeling.

Hence it can activate deeply suppressed emotions, allowing participants the possibility to access conception, gestation or birth memories.

3rd Stage: COLD WATER BREATHWORK

The Cold Water Breathwork stage will have participants working with the element of water and fire. Cold water brings up fear and thus it is directly related with what Freud calls the death driver.

It is deliberately slow in order to become aware of the subtle changes in our physical and energy body due to possible birth trauma or family deaths.

4th Stage: Monthly supervisions

As an integral part of the Breathwork Pure Awareness supplement, you will be asked to participate in supervisions that require monthly appearances.

Supervision is mandatory, as it is extremely important to familiarize participants with the idea of ​​regular – and absolutely necessary – supervision by another therapist. In addition, the Supervision Stage provides a secure framework in which they can share any challenges they may face in applying the various Breathwork concepts and techniques to their clients. The duration of these meetings will be 3 hours.


The Pure Awareness Certificate of Education meets the content and exceeds the re-quired theory and practice hours of the Associations with which the School of Inner Resources Breathwork is affiliated.